Tips on Going Back to School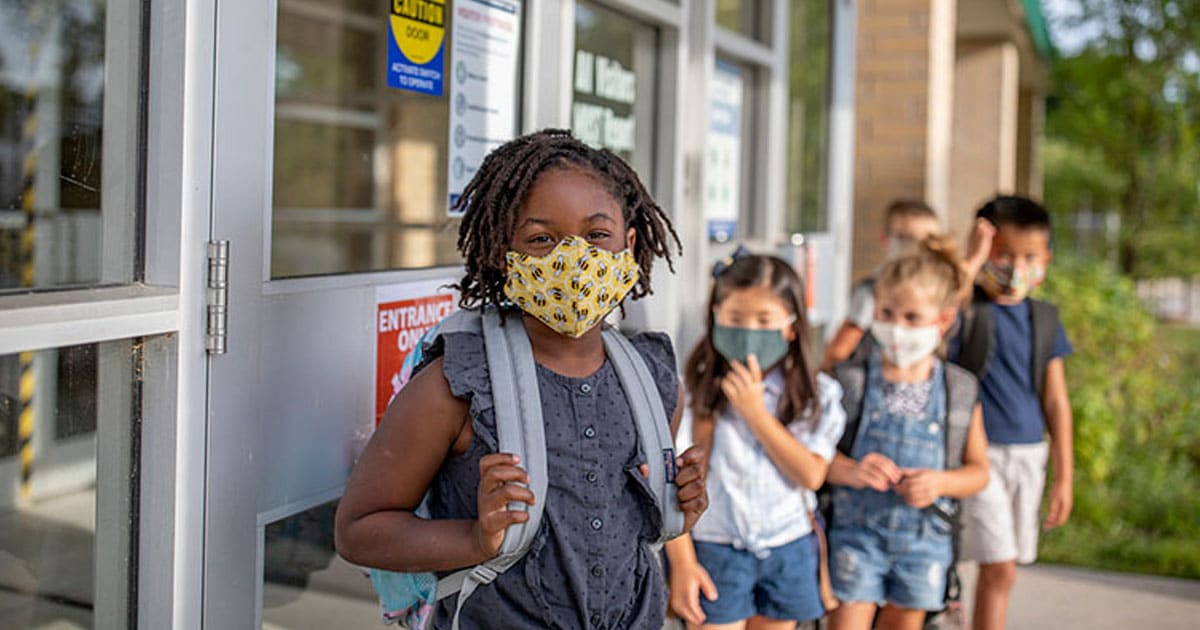 Heading back to school can be a stressful time, especially for students who struggle with mental health issues. Even without the ongoing pandemic, many students regularly experience anxiety, depression, sensory issues, and other challenges at the start of the school year.
However, this year is different:
The last school year may have been difficult or even traumatic for students having to adjust to the challenges of at-home learning amidst the raging pandemic
New COVID-19 protocols and guidelines can mean unfamiliar rules and processes
Many students have become accustomed to staying at home, not going to school
Combined, these can make the 2021-2022 school year more stressful than any before. The good news is there are proven strategies students, parents, and teachers can follow to ensure the transition back to school is successful.
Navigating adolescence is hard enough on its own. But this year's challenges can add another layer of difficulty. Here are some tips to help students be successful this school year.
Get into a routine early. After spending months (or maybe the past year) without a strict routine, the idea of suddenly spending every day in a classroom can feel overwhelming. Start practicing now by waking up at the same time, taking some time to mentally review the day's school schedule or plan, and thinking through some potential challenges that might arise.
Create healthy habits. Much like creating a routine, creating healthy coping habits can help remove stress and tension from the beginning of school. Practicing how to deal with stress, reduce anxieties, and respond to sensory overload are critical to start now, before school begins.
Set attainable goals. Finally, setting realistic, small goals helps to build positive momentum and ease the transition into the school year. It may not be possible to feel completely at ease. By setting a goal such as, "Do controlled breathing when I feel anxiety today," it is possible to have a motivating win.
Parents have experienced just as difficult a year as their children. So it can be a challenge just to approach the back-to-school season with a calming, patient mindset. Here are some of the ways parents can be supportive and help their children succeed:
Manage expectations. Take the time to walk your child through what they can expect in school. Be positive, but encouraging. Speak honestly about the potential challenges they may face, which will build trust and independent problem solving skills. For example, letting your child know they can expect to experience stress can help them prepare coping strategies.
Keep emotional channels open. Communication is critical during this transitional period. Engaging them in activities they enjoy and spending time showing genuine interest in their days can help them be more emotionally honest and vulnerable when they need someone to talk to.
Avoid introducing stress by accident. We may want our children to feel like they can speak with us about their feelings. But asking, "Do you feel anxious?" can cause an internal dialogue that actually triggers anxiety. Instead, ask open-ended questions like, "What do you think leads/has lead you to this feeling?" or, "That's interesting – what makes you say that?"
As a teacher, your primary role is making sure you recognize when a child is struggling, helping as appropriate. Consider these tips if you see a student having trouble transitioning back to school.
Reward students for being courageous. One of the big lessons from the pandemic was learning to be comfortable with our limitations. That's why basing rewards on effort and courage, rather than performance, works so well. As students receive positive reinforcement for being emotionally vulnerable, making an earnest effort, and being willing to try again tomorrow, they'll feel safer.
Encourage a gradual approach to facing challenges. Small exposures to challenging scenarios – such as mask wearing or sitting in groups – can help students who feel overwhelmed when they do too much at once.
Don't Be Afraid to Reach Out for Extra Help
It's already difficult for a parent or teacher helping a child start their new school year. Now, after a challenging year, it feels even more so.
It's completely natural to feel like you want additional support and help during this time. If you see a child who is struggling and don't know how to give them all the support they need, the team at Santa Rosa Behavioral Healthcare Hospital is here for your support. Reach out today by calling 707-800-7700 or contacting us online.