Self-Care and Why It's Important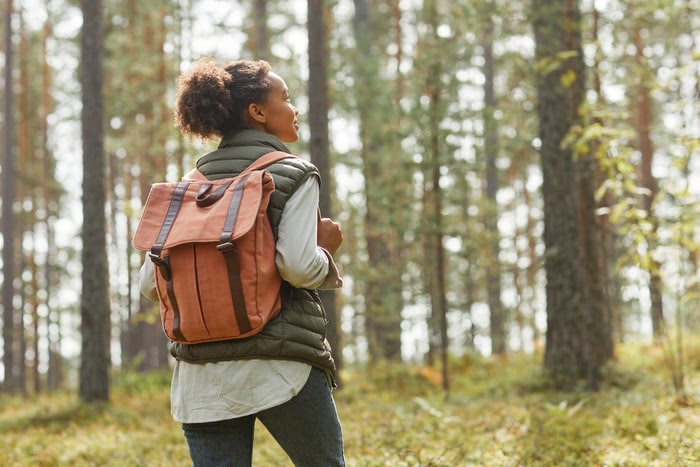 Between work, school, and family responsibilities, finding time for self-care isn't always easy. While you might be short on time, you can't afford to miss out on taking care of your own personal well-being. During challenging times, it is especially important to pay attention to your mental, physical, and spiritual needs.
What is Self-Care?
Self-care involves the behaviors you use each day to take care of yourself. Beyond just providing you with physical health, these behaviors help you maintain a healthy relationship with yourself. It is the way you promote your well-being and overall health. Through the consistent practice of self-care, you can prevent disease and enjoy better overall health. You can also improve your overall mental and emotional health by managing stressors in your life.
Why Self-Care is Important
Your self-care is important because it helps to alleviate depression, anxiety, stress, and other issues that can develop into potentially serious mental health challenges. Other than boosting  happiness and concentration, self-care can help you feel less angry, frustrated or uneasy. Essentially, self-care practices can help you take time out of your busy day to focus on renewing your energy and well-being, and separate you from the sometimes negative effects of the pressures of day-to-day life.
How to Practice Self-Care
The best self-care ideas can help you improve your physical, mental, emotional, and spiritual health. From taking self-care days to engaging in mental health care, these tips can help you reduce the anxiety and pressure you feel in your normal life.
1. Self-Care Days
While some people take a self-care day on a weekly basis, other people just take one once a month. Whatever the case, your self-care day should include activities that nourish your well-being, like reading, music, yoga, meditation, exercise and nature walks.
2. Mental Health Care
Learning about care of your mental health can help improve your life in many ways.  Developing positive self-talk, practicing mindfulness, or exploring aspects of cognitive behavioral therapy (CBT) can help you change your entire attitude toward life. In addition, mental health care can help you overcome traumatic experiences and mental disorders to build a positive future for yourself.
3. Exercise
Physical exercise is one of the best things you can do to keep your mind and body healthy. Other than helping you stay in shape, exercise can reduce stress and boost your overall health and general outlook.
4. Financial Health
If you want to feel safe and secure, you have to protect your financial health. This means focusing on your financial situation and how it can contribute to your overall health.  Explore healthy saving habits and what might work best for you; consider building an emergency fund, investing for the future, or limiting your unnecessary purchases. You may also want to ask for a raise or eliminate your credit cards.
5. Safety
You can't feel your best when you don't feel secure. From rethinking the people in your life to finding a better place to live, there are many ways to protect your mental, emotional, and physical safety.
6. Self-Care Plans
To help you practice self-care, plan ahead! A self-care plan should include the physical, financial, intellectual, social, occupational, and environmental ways you can improve your well-being.
7. Nature Walks
In addition to helping your physical health, walking in nature helps to relax your mind and improve your overall outlook. In fact, nature walks have even been shown to alleviate anxiety and lower blood pressure.
Self-Care Challenges
Making and taking the time is often a challenge!  Most people want to improve their overall well-being, but they're too busy dealing with work, school, or family issues. They just don't have the time to meditate or cook a healthy dinner.  While this is understandable, it is important to make time to take care of your own needs. Self-care impacts your long-term health, so it's critical to take care of your health today unless you want to be forced to take care of health problems tomorrow. More importantly, self-care helps you feel happier, healthier, and stronger overall.
Take Time to Support Your Health and Well-Being
Self-care is important for supporting your physical, mental, and emotional wellness. If you are worried you or a loved one is struggling with burnout, anxiety, depression, or other mental health issues, Northern California Behavioral Health System (NCBHS) can help.  Explore our website for resources, information and assistance.  You can also call us at 877-717-0085.  We are here to help!