Impact of COVID-19 on Anxiety: Situational Anxiety vs Anxiety Disorder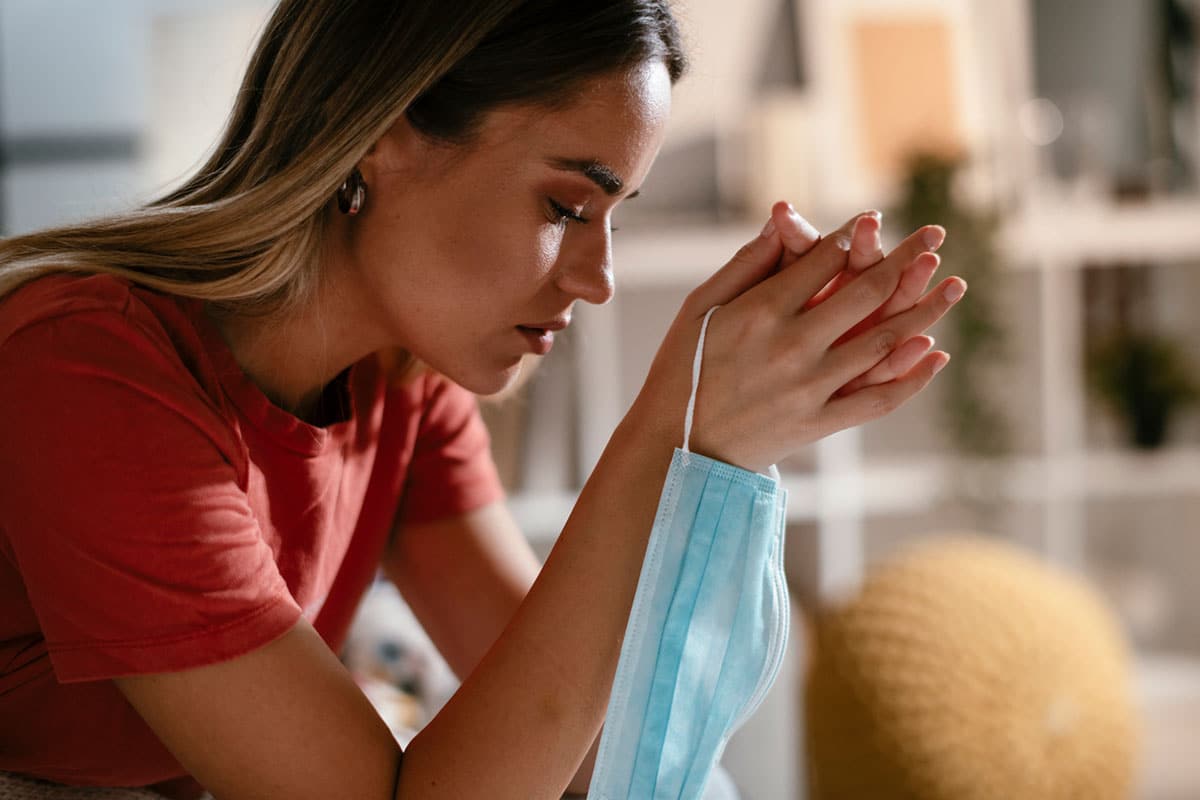 The years 2020 and 2021 have been ones we will never forget, as so many lives were turned upside down with the mention of a new virus: COVID-19. The changes that occurred brought a new way of life where you couldn't watch the news, get on social media sites, or drive down the street without seeing constant reminders of the danger around us.
The ever-present virus has caused a new phenomenon of COVID-19 anxiety.
There has been so much information shared by people in positions of authority as well as others who claim to be experts. Much of this data is causing people to feel anxious as they fear for their lives and safety on a consistent basis.
During times like this, it is important to understand situational anxiety and how it differs from an anxiety disorder.
Difference Between Situational Anxiety and Anxiety Disorder
Situational anxiety is a form of anxiety that occurs in response to stressful events. This type of anxiety is typical since almost everyone has situations that tend to make them feel anxious, worried, or stressed at one point or another. This could stem from a job interview, giving a presentation for a large group, or a world-side shut down due to the COVID-19 virus. This type of stress is related to a singular situation or experience.
In many cases, anxiety is essential to help us navigate risks or avoid danger. There are some people who experience intense periods of anxiety that are completely overwhelming and unmanageable. They can experience panic attacks, social phobias, or obsessive-compulsive behaviors regularly.
These are classified as anxiety disorders and create common symptoms such as an increased heart rate, sweating, shaking, muscle tenseness, and an overwhelming sense of fear or worry.
Situational anxiety includes the stress we feel when we hear the word COVID. This virus has been introduced to us in a big way and can cause COVID anxiety when we hear it mentioned or even see someone wearing a mask. Situational stress is ultimately something that can be managed and is not long-lasting. We can find and utilize productive ways to reduce the stress we feel when this topic is mentioned.
Self Help for Situational Anxiety
Breathe

The simple act of taking a deep breath can do wonders to calm you. There is a wide range of breathing techniques to choose from, such as deep abdominal breathing and meditative breathing, which can provide almost an immediate state of relaxation. Find the one that works best for you so that you can use it in moments of stress or anxiety.

Call a Friend

Is there someone who you enjoy being with that provides a calming effect when you're around them? Reach out to them for companionship during times when you're feeling COVID anxiety or start thinking of events that might put you on edge. There is nothing wrong with having someone around during difficult times because the more support you have, the less anxious you'll feel.

Reassess Your Stress

Some anxiety or stress can create adrenaline and positive energy. Not all stress is bad and can even improve your performance or the way you handle a difficult situation. Next time you feel situational anxiety, try embracing it and employing some of your proactive tools to work through it, and then allow that adrenaline and energy to help you move forward in a positive way.

Get Professional Assistance

If these other mentioned self-help ideas don't work and you find yourself paralyzed by the fear of situational anxiety, there are options for you. Don't be afraid to seek professional help from people who are trained to deal with COVID-19 anxiety and similar conditions. This is a common problem, and a professional can treat you with sympathy and compassion while working through the process.
Need Help with COVID-19 Anxiety?
If you suffer from COVID anxiety, you are not alone. Many of us experience a heightened sense of fear and stress when the virus is mentioned. Make sure you take care of yourself and use the techniques mentioned to lessen or alleviate your symptoms.
For anyone who needs professional support in managing their situational anxiety, the Northern California Behavioral Health System hospitals can provide helpful anxiety treatment. Reach out to us today for additional details and info about all the ways we can assist you.